---
The first series of Japanese tree frogs (Hyla japonica) has actually three versions. The version with the clear transparant bases, The colour variation version (with a light blue frog, when frogs have a lack of yellow pigment they look blue) having light green transparant bases.
and this version...The PERFECT COLOUR edition with five figurines on transparant blue bases (no strap figurines in this set).
The colour is beter and with much more details on the legs feet and eyes. It was released in april 2015.
The complete set.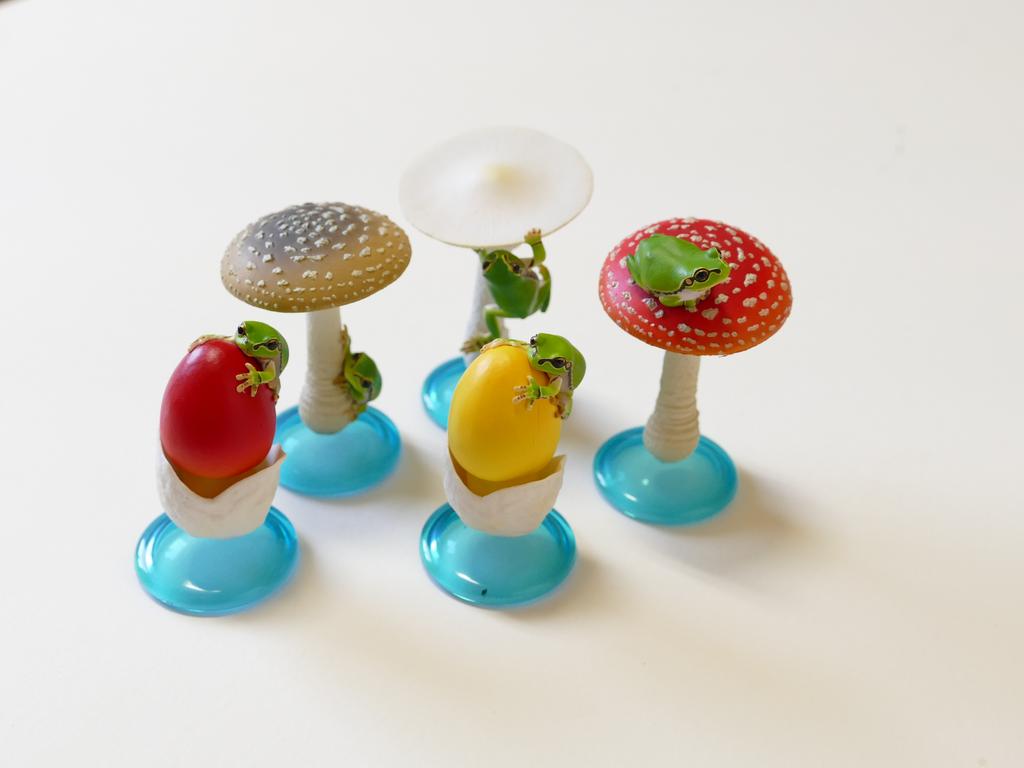 1. Hyla japonica on Half-dyed Slender Ceasar
(Amanita hemibapha)
2. Hyla japonica on Panthercap Mushroom
(Amanita pantherina)
3. Hyla japonica on Destroying Angel
(Amanita virosa)
4. Hyla japonica on Javan Slender Ceasar
(Amanita javanica)
5. Hyla japonica on Fly Agaric
(Amanita muscaria)
Comparing the PERFECT COLOUR version of the Hyla japonica on Amanita muscaria with the first edition one.