---
Review of the complete primary set of
Amazing Creatures
by Agatsuma Entertainment (date of release unknown). I have also seen figures from this set advertised as being from a set called 'Strange Predators'. Not sure if there were two different sets, or just different interpretations of the name. I am reviewing the entire primary set here; there are three secret figures which are color variants of the mythical creature 'Tsuchinoko' (I have one of them if anyone is interested for TRADE, I am just not posting the pic in order to keep it in the original packaging...plus...I am not interested in mythical creatures).
I bought this set when I decided to create a synoptic animal collection because it consists of 9 very rare or unique species!
The figures are comparable to, or slightly larger than, gashapon/tube/TOOB style figures. To put things in perspective, the base shown in the images below is 8.0 cm long by 5.7 cm wide. All of the figures are single-piece PVC. Some figures can attach to the base by means of a clear plastic rod. None of the figures are permanently attached to the base. The base contains the Japanese name, as done the accompanying paperwork. Nowhere on the figure, box, or paper are there Latin names, so the names below are assigned by me or others in the toy animal community.
On to the pics (in no particular order):
1. Common Suriname toad,
Pipa pipa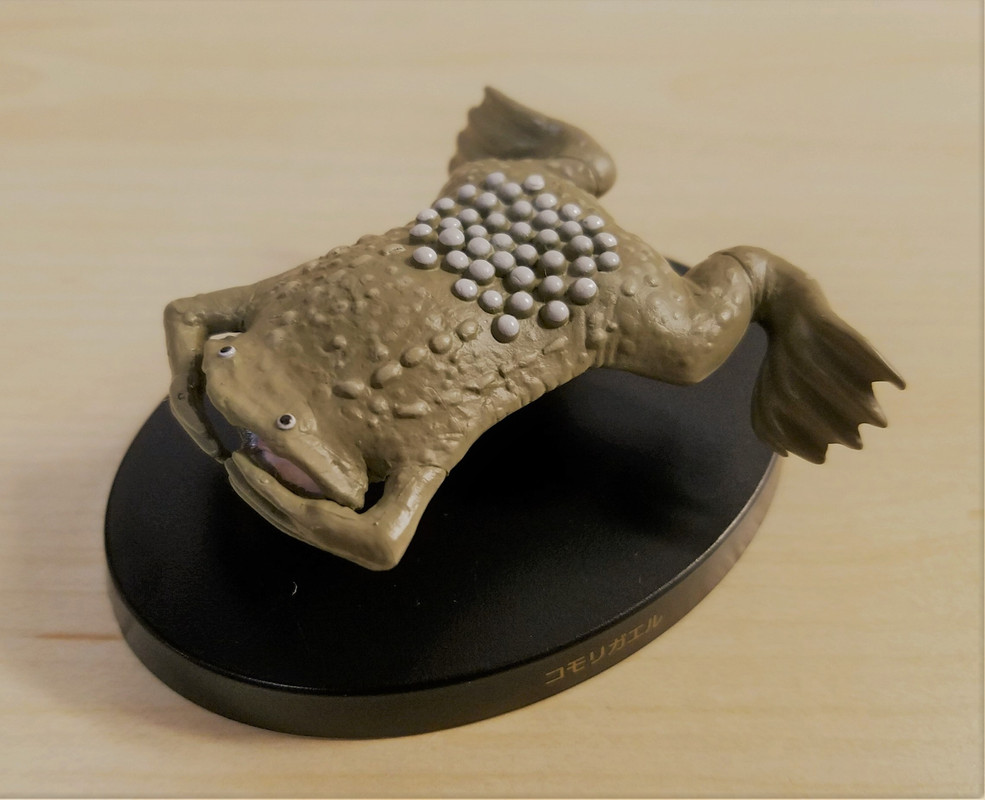 2. Sea pig,
Scoptoplanes globosa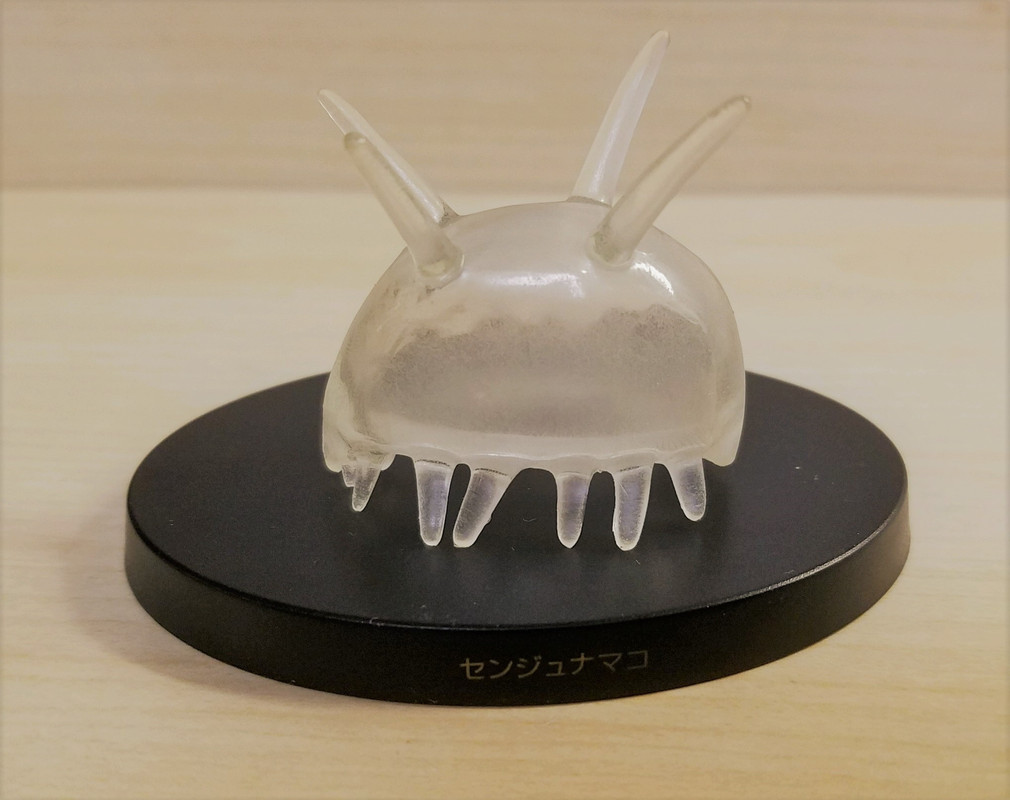 3. Vampire squid,
Vampyroteuthus infernalis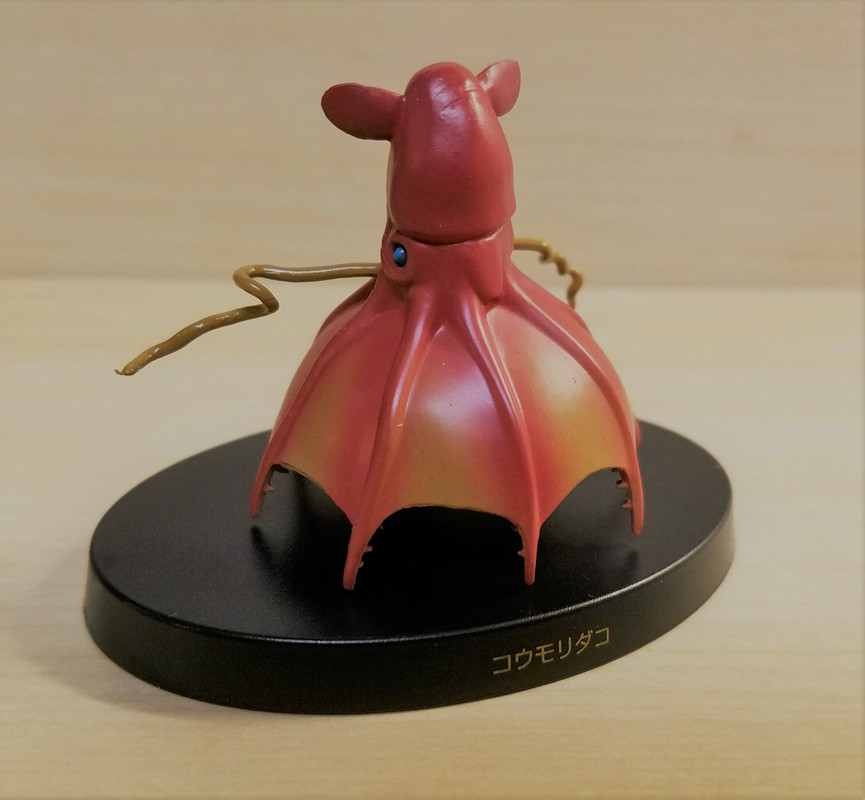 4. Hooded nudibranch,
Melibe leonina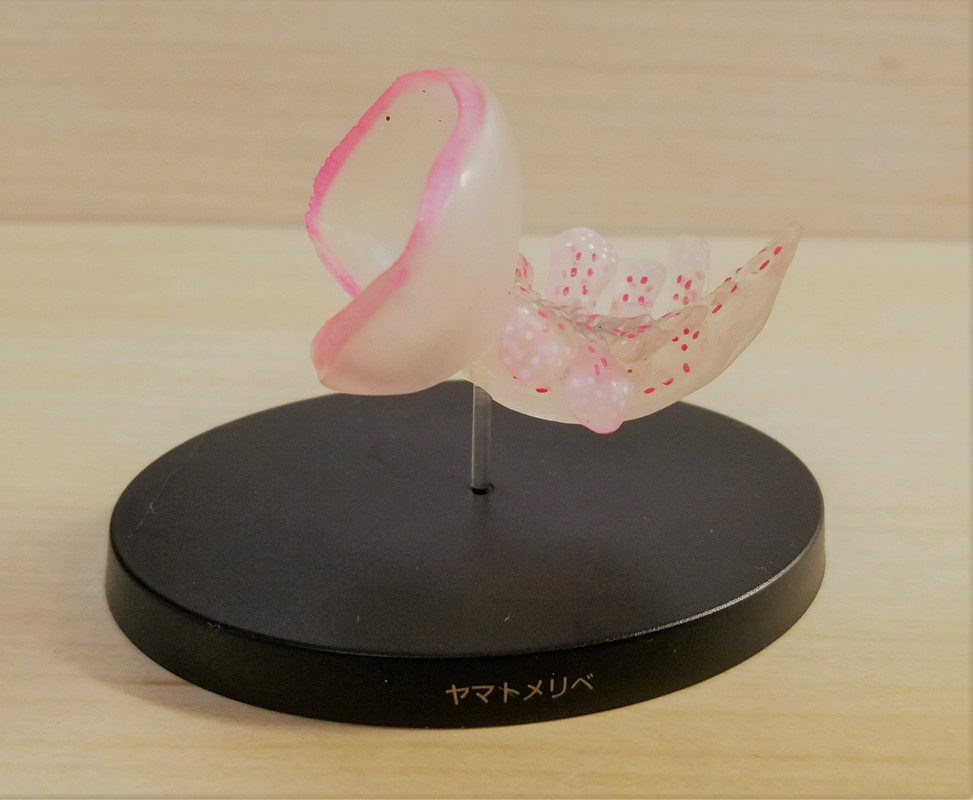 5. Paper nautilus,
Argonauta argo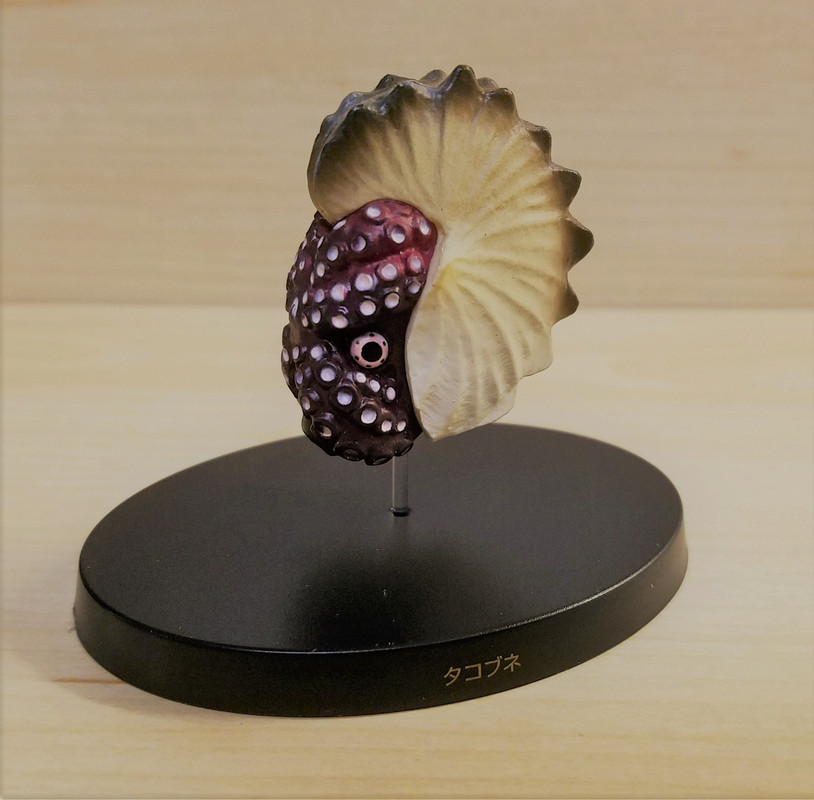 6. Alligator snapping turtle,
Macrochelys temminckii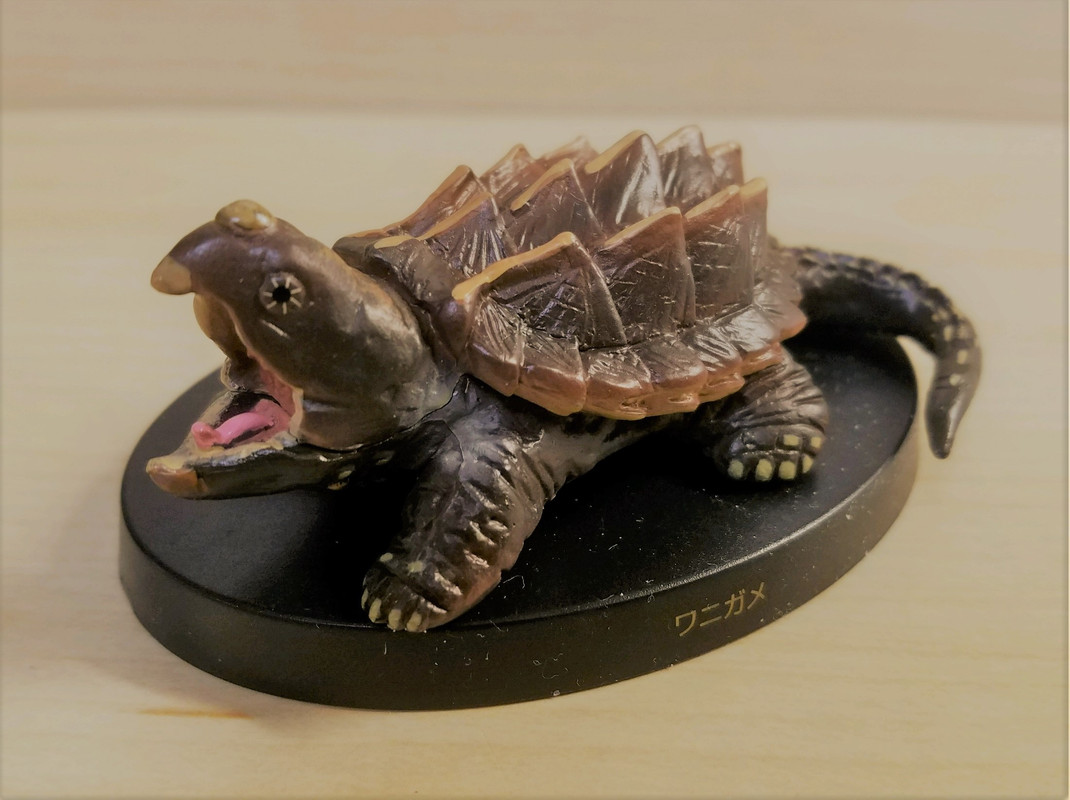 7. Predatory tunicate,
Megalodicopia hians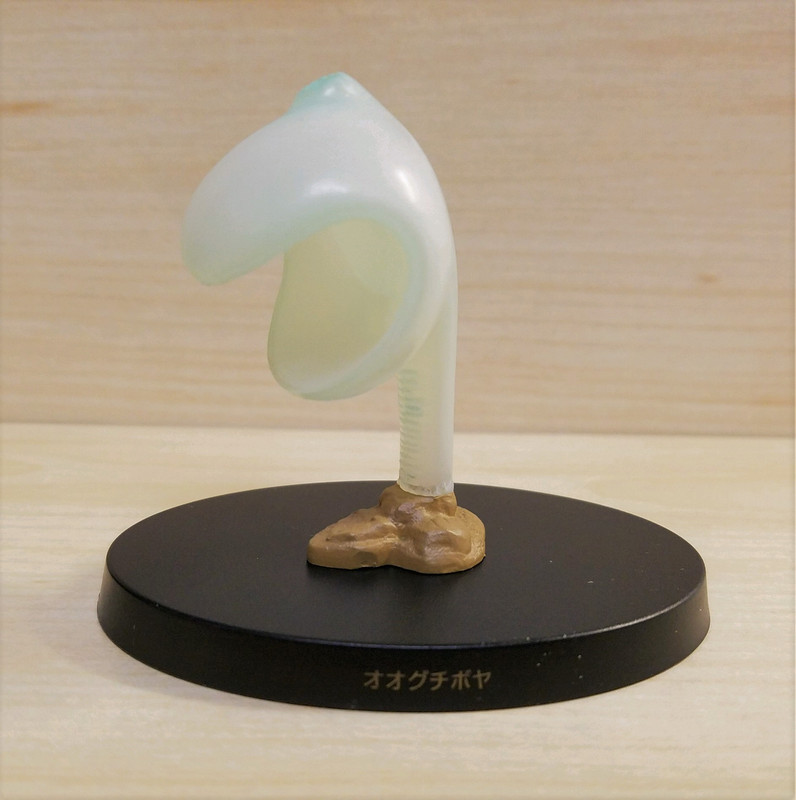 8. Predatory nudibranch,
Tyrannodoris luteolineata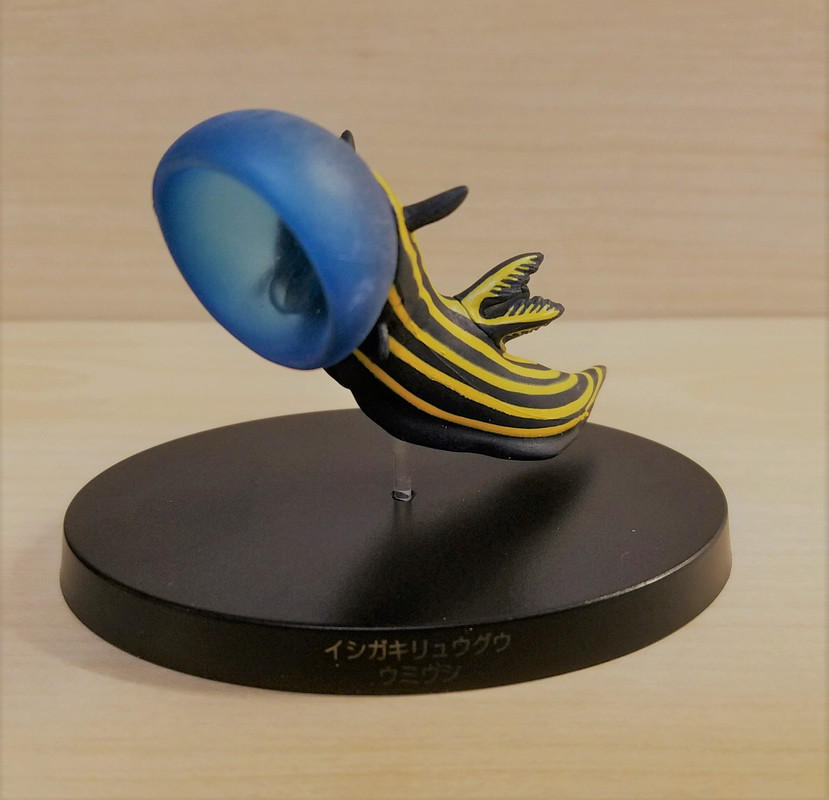 9. Tardigrade,
Echiniscus testudo
NOTE: I now have two of these, so one is available for TRADE.