---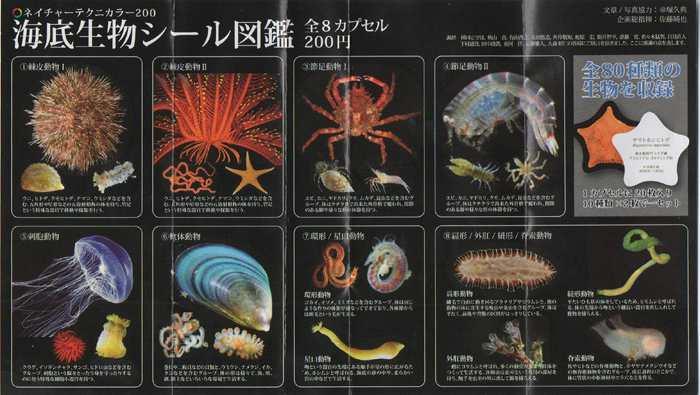 Sea Bottom Biological Seal Books by Ikimon, Nature Technicolor
After resisting for years, I finally bought this set for its educational value. I wish the items were 3D figurines instead of seals.
Thanks to Brett for his service dealing with YAJ.
80 species of marine invertebrates are depicted. A duplicate of each seal is included. The seals are flat, about 1.25 inches (3 cm.).
The obverse shows a color photo. The reverse identifies the scientific name in English on a paper that can be peeled off to expose an adhesive surface.
See images on the
company site
. There are 8 categories (called books), each with 10 species.
Echinoderm I
Echinoderm II
Arthropod I
Arthropod II
Cnider Animals (Cniderians)
Mollusk
Ring/Star Mouth Animal (Annelid & Sipunculid Worms)
Flat/Outer/String/Chordate (Chordates, Bryozoans, Flatworms, Ribbon Worms)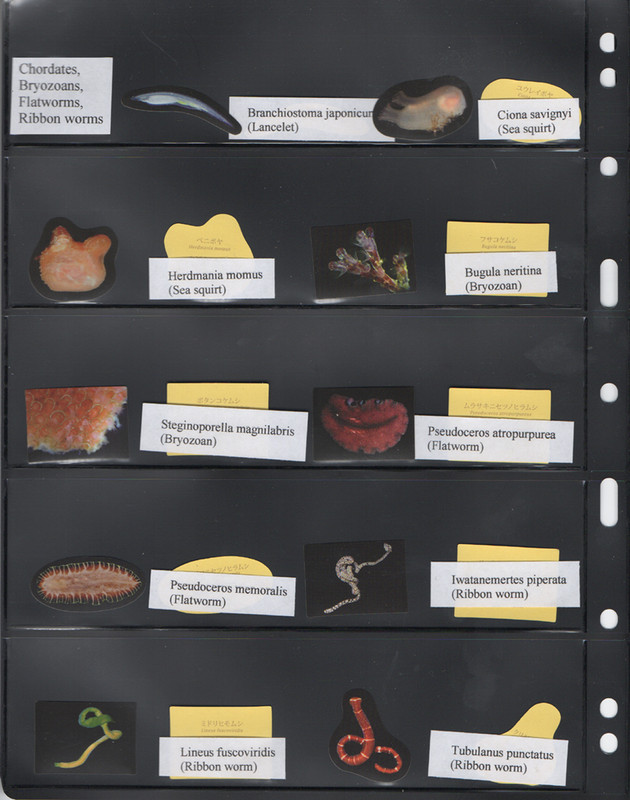 Example of a postage stamp stock page (not included) used to display the seals from book 8.
Small printing requires magnification. I prepared labels having a legible sized font.