1
« on: June 18, 2018, 02:09:32 PM »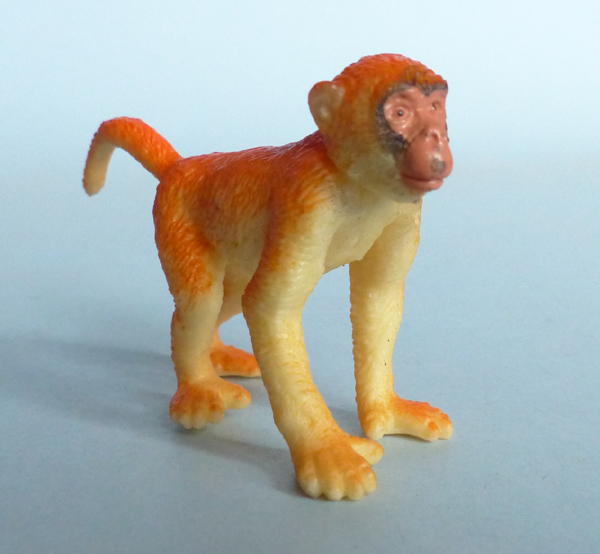 Rhesus macaque [ID not marked],
Macaca mulatta
(Nayab), subfamily
Cercopithecinae
.
This monkey is from a set of 12 assorted wild animals by Nayab, Item No. 199.
The orange color is a bit loud, but the length of the tail looks at least 8 to 9 inches.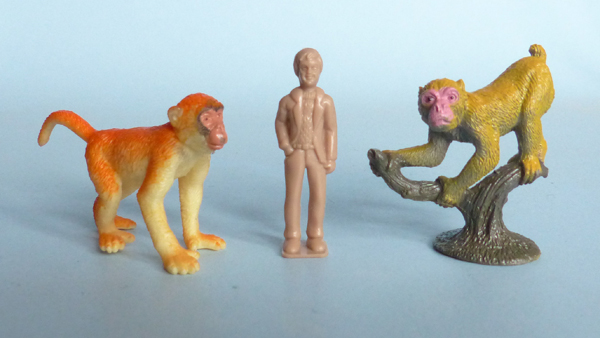 Comparision of Rhesus macaque and Japanese macaque [ID not marked],
M. fuscata
(Nayab).
This Japanese snow monkey has been misidentified as a Rhesus monkey and also as a Barbary ape.
The tail is too short for a Rhesus and too long for a Barbary macaque.
See reply #9 on this thread for a discussion of tail length.
There are at least 21 species of macaques. My IDs are speculative. Your comments are welcome.