1
« on: March 06, 2018, 06:43:40 PM »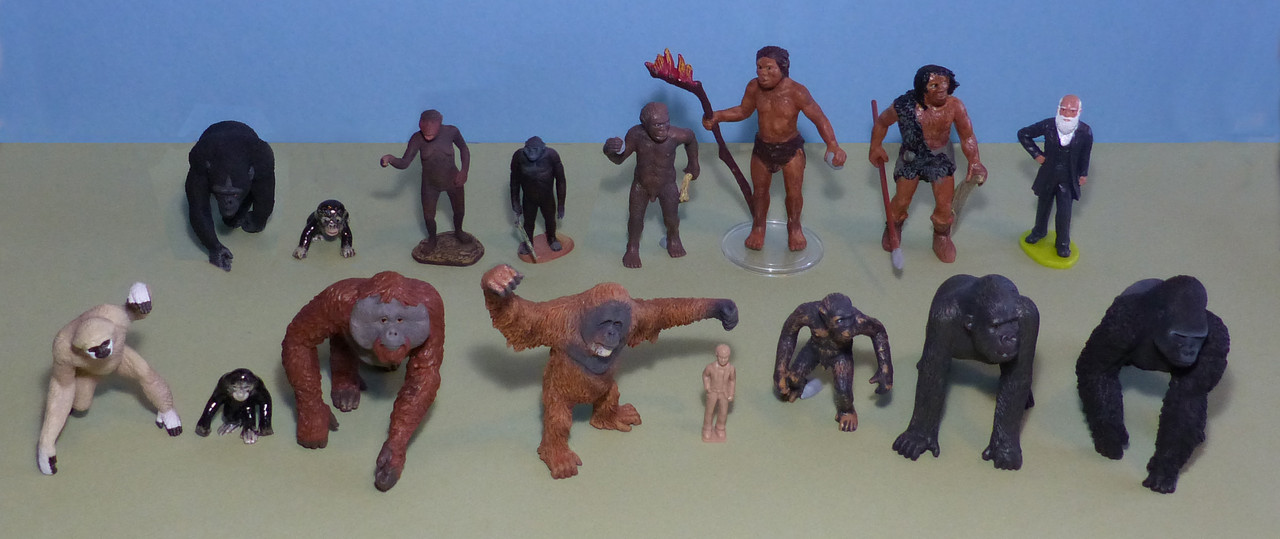 Group shot of apes
Apes are the sister group to Old World monkeys, together forming the parvorder Catarrhini. In addition to prosimians and to New World and Old World monkeys, apes are our fourth thread, which concludes this sampler of the primates.
The purpose of this thread is to show a figure for each different species, comparing their relative sizes. Some product numbers are reported below because apes are popular with toy makers. This is not a complete collection, which would involve many unidentified figures. Manufacturers often produce a generalized toy without designating a species or subspecies. See more photos on
Toy Animal Info
.
Superfamily Hominoidea has two families: Hylobatidae and Hominidae.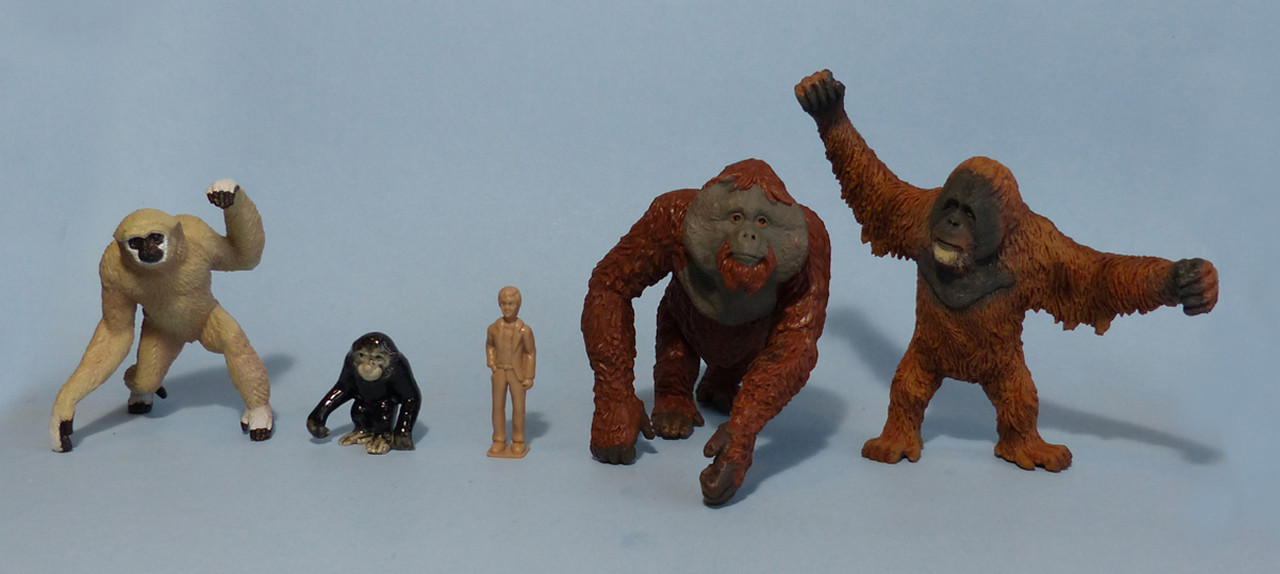 family
Hylobatidae
- gibbons
White-handed gibbon,
Hylobates lar
, by Papo #50146
Siamang (baby),
Symphalangus syndactylus
, porcelain, by Little Critterz
family
Hominidae
- great apes with two subfamilies: Ponginae and Homininae
subfamily Ponginae - orangutans
Bornean orangutan,
Pongo pygmaeus
, by Safari #292929
Sumatran orangutan,
Pongo abelii
(ID is speculative), by CollectA #88730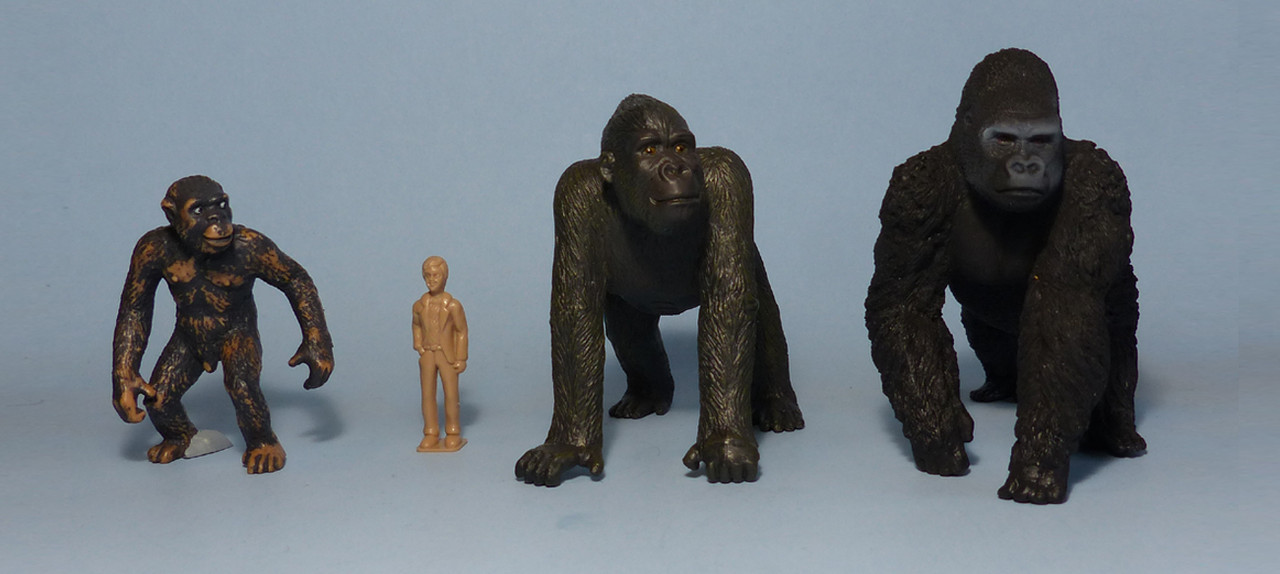 subfamily Homininae - gorillas, chimps, humans and ancestors
†
Dryopithecus
sp., by Bullyland #58381
Western gorilla,
Gorilla gorilla
, by CollectA #88033
Eastern gorilla,
Gorilla beringei
(ID is speculative), by Schleich #14770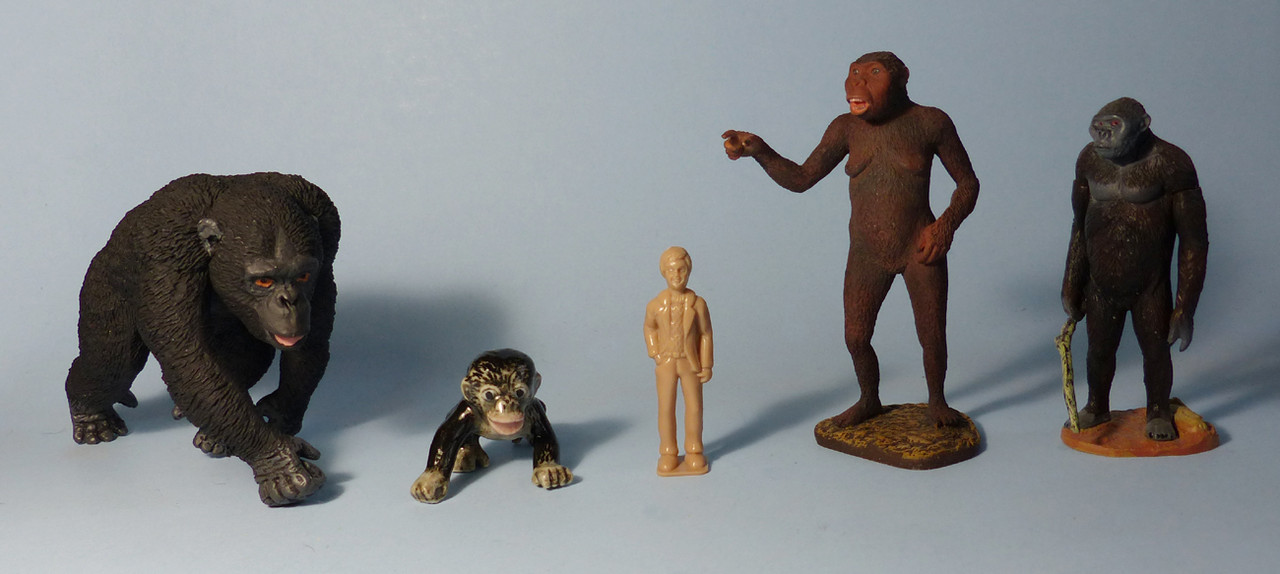 Common chimpanzee,
Pan troglodytes
, by Safari #224729
Bonobo (baby),
Pan paniscus
, porcelain, by Little Critterz
†
Australopithecus afarensis
(Lucy), by Kaiyodo Study Room
†
Paranthropus
(syn.
Australopithecus
)
boisei
, by Kaiyodo Dinotales Series 2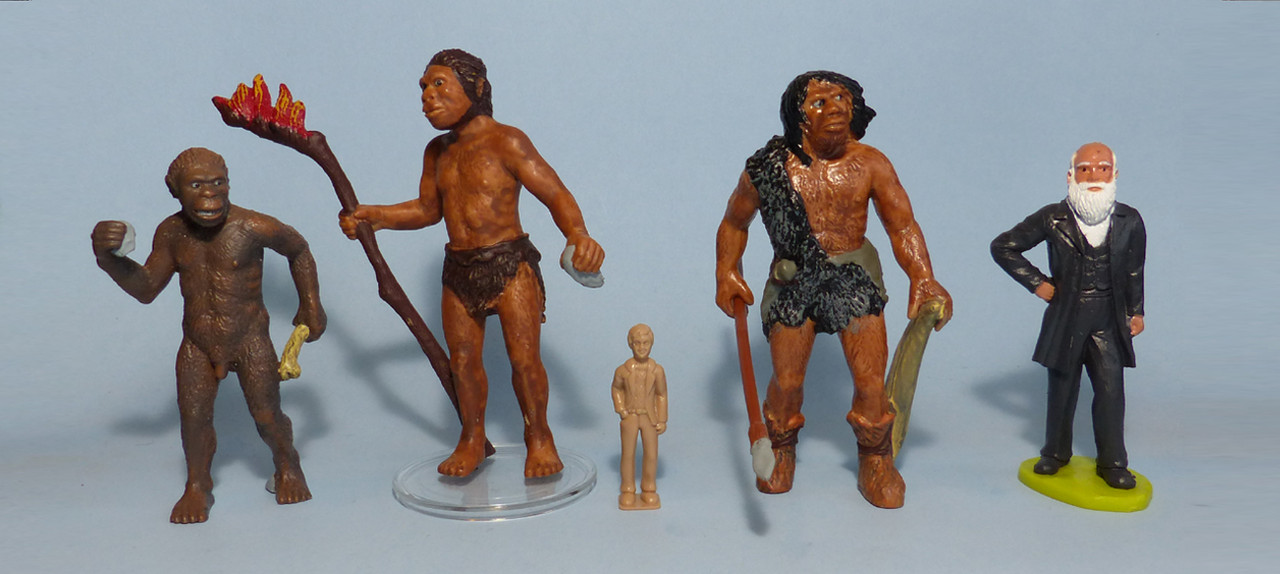 †
Homo habilis
, by Bullyland #58382
†
Homo erectus
, by Bullyland #58383
† Neanderthal,
Homo neanderthalensis
, by Bullyland #58384
Modern human,
Homo sapiens
(Charles Darwin) by Accoutrements
Your photos are welcome. Go ape!